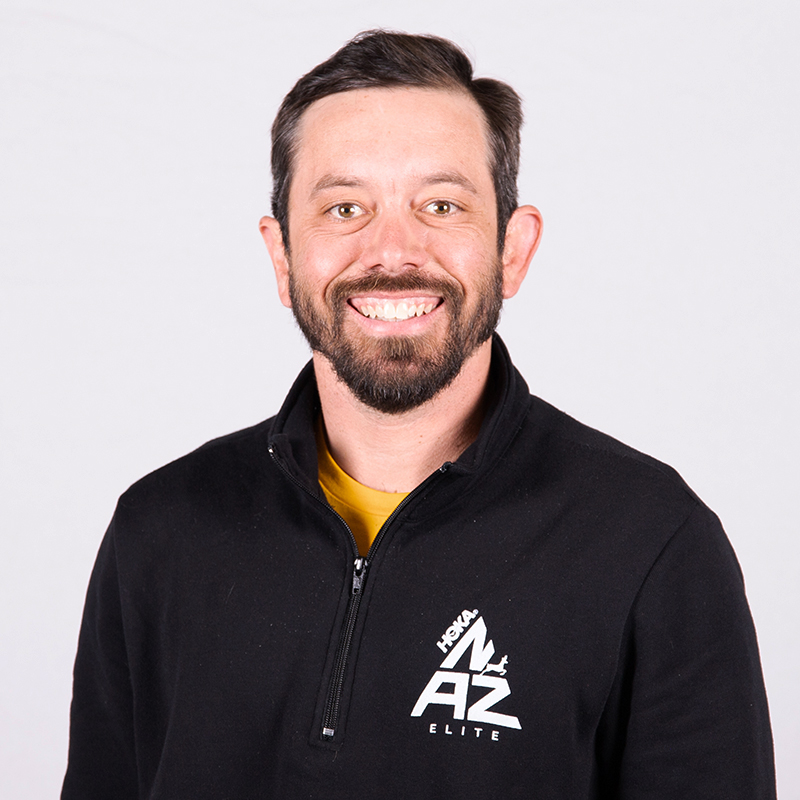 Ben Rosario
Executive Director
Ben served as NAZ Elite's head coach and executive director from 2014 through 2021. Though he now serves a much smaller coaching role, as the head coach he led the team to more than 80 wins, 13 national titles, ten World Marathon Major Top Tens, eight World Championship appearances, and one Olympic Trials Marathon victory.

Jenna Wrieden
Interim Head Coach
Jenna joined the HOKA NAZ Elite coaching staff in January of 2021 after a long and successful career in the NCAA with stops at Arizona State, Appalachian State, Queens, High Point, and the University of Louisville where she worked with multiple NCAA All Americans including 2017 National steeplechase champion Edwin Kibichiy, and 2018 10,000 meter runner-up Dorcas Wasike.

Ben Bruce
Assistant Coach / Pacer
Ben added the role of assistant coach to his duties at the beginning of 2018, though he continued to compete as an athlete as well. His coaching role has grown and now much of his running centers around pacing duties for various HOKA NAZ Elite athletes.
Jen Rosario
Director of Operations
Jen manages the team's finances, books travel for its athletes and coaches, works with athlete management companies on individual athlete contracts, serves as a liaison between NAZ Elite's sponsors and its athletes, and is a member of the HOKA NAZ Elite Board of Directors.